Sports Association of Lower Saxony – LSB
Barrier-free event area, August 2017
Blind and visually impaired guests of the LSB Hanover are able to reach the event area without barriers thanks to the ILIS-installed guidance system. Guests are guided to their destination using the floor indicators, tactile handrail labels and overview maps. Important signage, such as the doorbell in raised profile lettering and braille, was mounted in addition.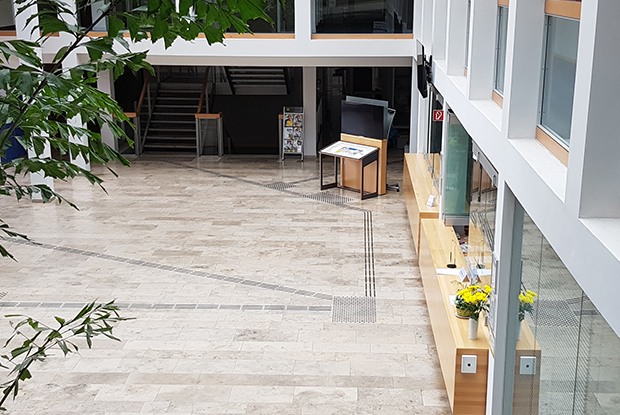 Main Customs Office in Baden-Württemberg
Installation of a guidance system, December 2017
ILIS installed a compact guidance system for visitors to the vehicle tax office in the main customs office. From the entrance of intercom system, which is marked with raised profile lettering plus braille for visually impaired, via the ribbed and nubbed floor of guidance system, the audience reaches the visitor's office. The information of handrail and lift as well as the tactile door signage completes the barrier-free access.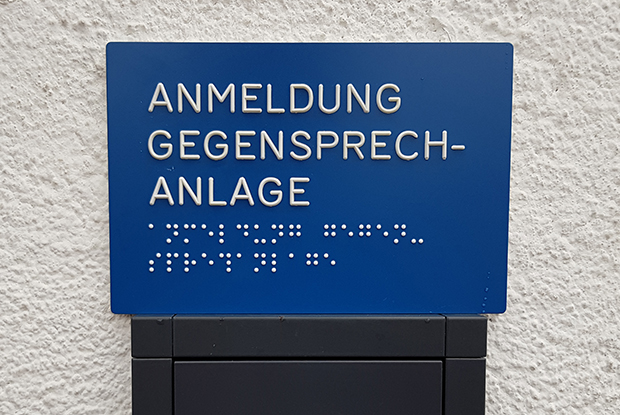 Complete accessibility, February 2016
This building was developed keeping total accessibility in focus. A social centre for integration, consultation and coordination. Our floor marking helps people with and without physical constraint to orientate themselves independently in the new construction.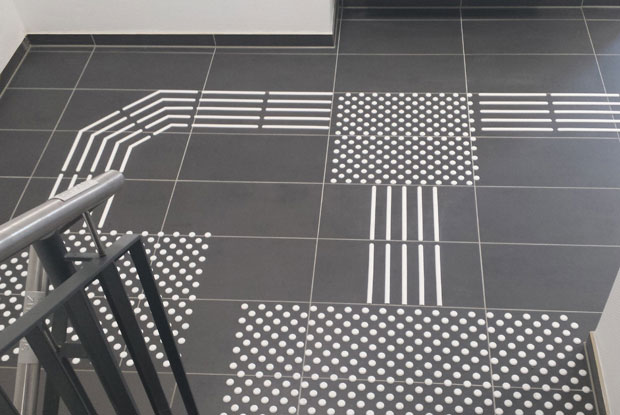 Barrier-free access to social centre, July 2015
There is a social centre in Berlin, that hast the inclusive approach: "…that all persons who like should be able to join." To ensure accessibility, ILIS laid flexible, high-quality floor marking in out- and indoor areas.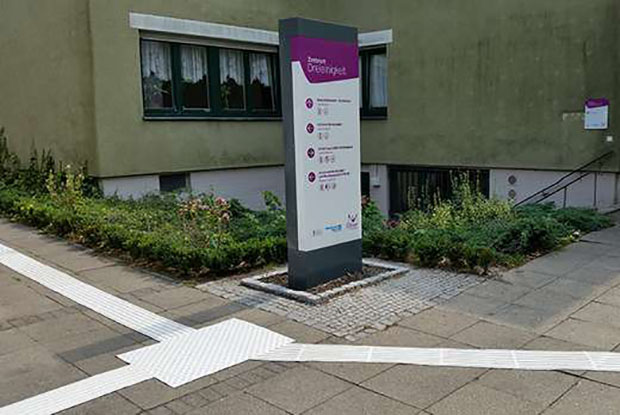 Nonprofit hospital Hanover
Guidance lines in hanoverian clinic, June 2015
The clinic is awarded with a badge for excellent integrative planning by the SoVD, a leading german social association. ILIS contributed to this by installing handrail plates in the staircases.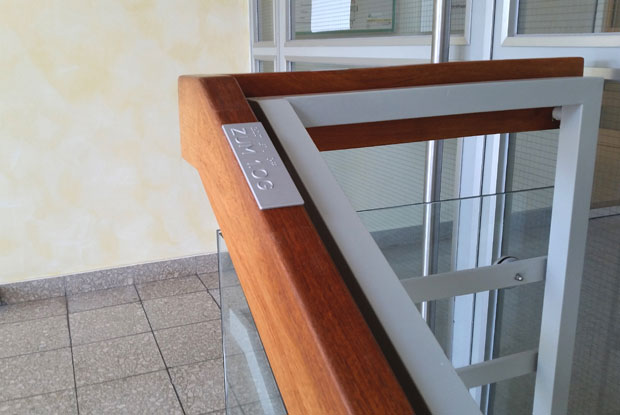 One year after its 100th birthday the New Town Hall makes a step towards barrier-free accessibility. ILIS has equipped a side entrance with stair marking. Our holistic Guidance and Information Systems are flexible enough to fullfill their porpuse in historic buildings and to even enhance the spatial structure without interferring with the architecture. See for yourself how well that works in practice.